Managing Director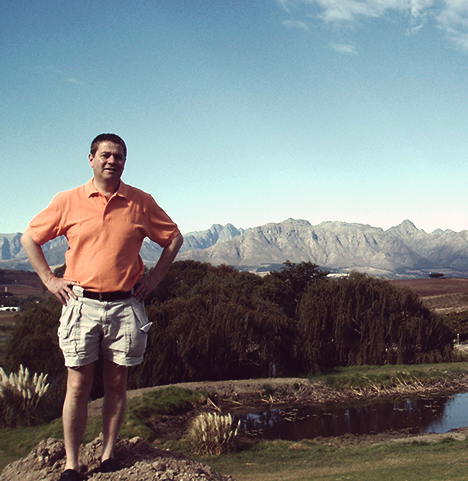 J. Michael Lowry, CPA, CA
Mr. Lowry graduated from the University of Toronto in 1981 with a Bachelor of Commerce degree. In 1981, he articled with the CA firm (Touche Ross & Company) now known as Deloitte. He received his CA designation in 1984. After leaving Deloitte in 1986, Mr. Lowry held progressive senior manager and officer level positions in several major Canadian financial services institutions including Chief Financial Officer for the Chubb Insurance Company of Canada, Assistant Vice President Strategic Planning for the Dominion of Canada General Insurance Company and Vice President Controller for the Regional Services Centers of Household Finance.
Mr. Lowry founded Investors Choice Financial Management in 1993 and in 1995 the CPA, CA practice of J. Michael Lowry, CPA, CA and Licensed Public Accountant. Investors Choice Financial Management Ltd. (the firm) specializes in consulting to the Canadian Investment management industry in the areas of GIPS Standards, market positioning, and conducting compliance audits with securities commissions regulations, as well as estate planning and investment manager search, evaluation, and monitoring services for private clients. The CPA, CA practice of J. Michael Lowry (the practice) specializes in audit, verification and performance examination services for the investment management industry; and is a general practitioner for private clients and small businesses.
In 1997, the CPA, CA practice developed a performance record verification service where Mr. Lowry issues a CPA, CA verification opinion as a Chartered Professional Accountant, Chartered Accountant, and Licensed Public Accountant. In 1999 the firm launched "The Simulated Audit". In 2000 the firm introduced The Customized Compliance Manual for Investment Management and Investment Counsel and Portfolio Management firms. In 2001 the firm developed a mutual fund association audit (MFDA) for MFDA registrants.
In 1998, Mr. Lowry was accepted as an affiliate member to the Toronto Society of Financial Analysts (now the Toronto CFA Society) and the Association for Investment Management and Research (now the CFA Institute). He was a member of the TSFA continuing education and ethics sub-committees (1999-2000). In 2005, Mr. Lowry became a member of the CICA Anti-Money Laundering Advisory Committee.
From 2008 – 2012 Mr. Lowry served as a member of the Canadian Investment Performance Council (CIPC). In his role as a CIPC member, Mr. Lowry promoted and advocated the Global Investment Performance Standards (GIPS) in Canada as well as providing a Canadian perspective to the GIPS Standards. In 2008 Mr. Lowry was instrumental in obtaining a 5% ownership stake in the Bombay Stock Exchange for a Canadian asset manager.
In 2013 Mr. Lowry became a mentor for a University of Toronto business student who is pursuing a career as a CPA, CA.
Audit Manager
Kenneth George Dawson

Mr. Dawson was educated at the University of Toronto and received his Bachelor of Arts degree in 1983. He managed a successful consulting practice since 1987. In 1996 he joined Investors Choice and has become an integral part of the firm's consulting work in the investment management industry. Mr. Dawson has been working with performance standards since 1997 and is very knowledgeable on the global investment performance standards.
Mr. Dawson holds the position of Audit Manager responsible for the engagement management for the firm's corporate clients. He is a senior member of our Due diligence & Acquisitions services team and was instrumental in assisting a Canadian firm secure a 5% ownership stake in the Bombay Stock Exchange.